看了一个网站,是关于1949年前,上海以至于远东地区的广告发展的研究。里面有很多的文献以及图片。
是一位研究该方向的学生, Cécile Armand, 所创立的,很有用。
Cécile Armand, currently a PhD student in History at the Lyons Institute for East Asian Studies (I.A.O.) in Lyon, France, under the supervision of Prof. Christian Henriot (Aix-Marseille University, IrAsia) and Prof. Carol Benedict (Georgetown University, Washington, D.C.). My research project deals with the spaces of advertising in Modern Shanghai in the first half of the twentieth century (1905-1949). I am also involved in Digital Humanities and have led for three years a junior research lab with other doctoral students at the Ecole Normale Superieure of Lyon (ENS-Lyon). I also work as a teaching assistant in the Master's Degree Program of History and Civilization at the Ecole des Hautes Etudes en Sciences Sociales (EHESS) in Paris. My detailed C.V. is available here.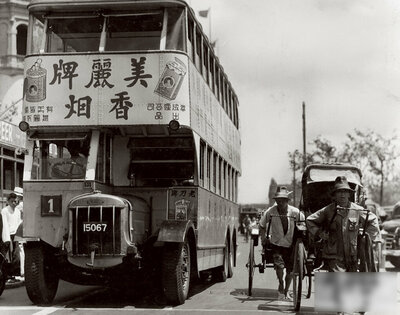 这是双层巴士上的美丽牌香烟和老刀牌香烟的广告。边上的人力车。拍摄于1945年2月。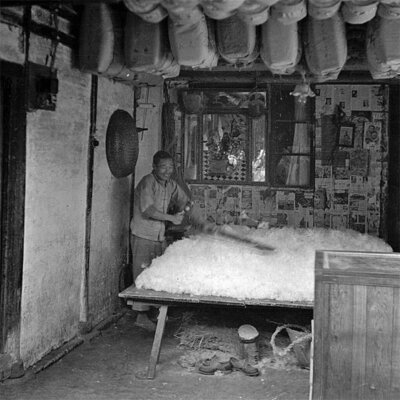 | | |
| --- | --- |
| | Interior of a Chinese flax workshop in 1945 |
显然这就是在弹棉花,应该是弹棉花店,顶上一包包吊着的就是棉花胎。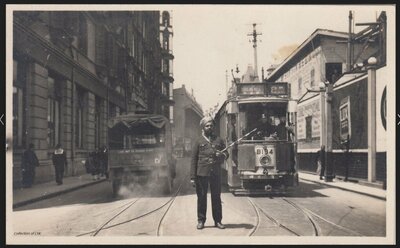 Sihk policeman regulating traffic at a crossroad
这是锡克族人警察,路上有轨电车,汽车,行人。上海人俗称"红头阿三"。
网站的名称当然最重要,大家都可以去看看,就是网速不快,MadSpace